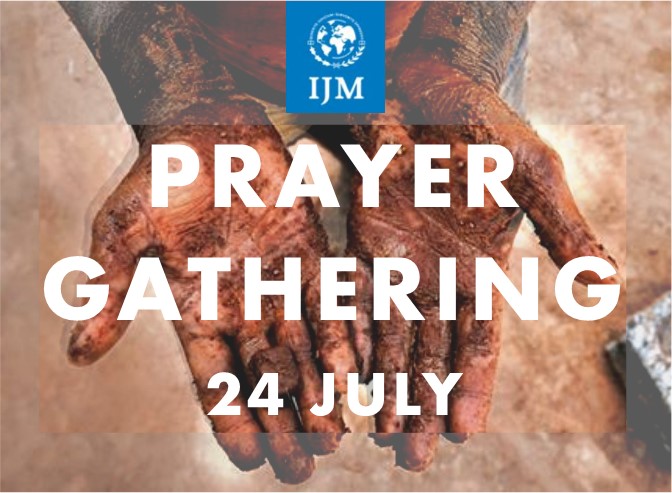 10 Jul

IJM Prayer Gathering

View Calendar

24/07/2019 7:00 PM - 9:00 PM

CBC

Address:

74 -76 Captain Cook Drive Caringbah, NSW 2229

International Justice Mission Sutherland Shire Prayer Gathering

HEAR FRONTLINE STORIES FROM THE FIGHT AGAINST MODERN SLAVERY

Wednesday 24th July

Main Program: 7-9pm

(6:30pm: Coffee/Tea&. Dessert)

CARINGBAH BAPTIST CHURCH

74-76 Captain Cook Drive, Caringbah

RSVP: www.facebook.com/pg/InternationalJusticeMissionAU/events/

Join with us at the IJM Local Prayer Gathering - Sutherland Shire and boldly pray for the freedom of every child, woman and man being abused, trafficked and enslaved across the world.

Experience powerful prayer and worship, hear stories from the front lines of IJM's work to rescue slaves and transform nations, and join a community committed to ending slavery and injustice—until all are free.

This event is coordinated and supported by IJM volunteers from the Sutherland Shire, and hosted at Caringbah Baptist Church. This event is not suitable for children.